Tag Archives: tropicalia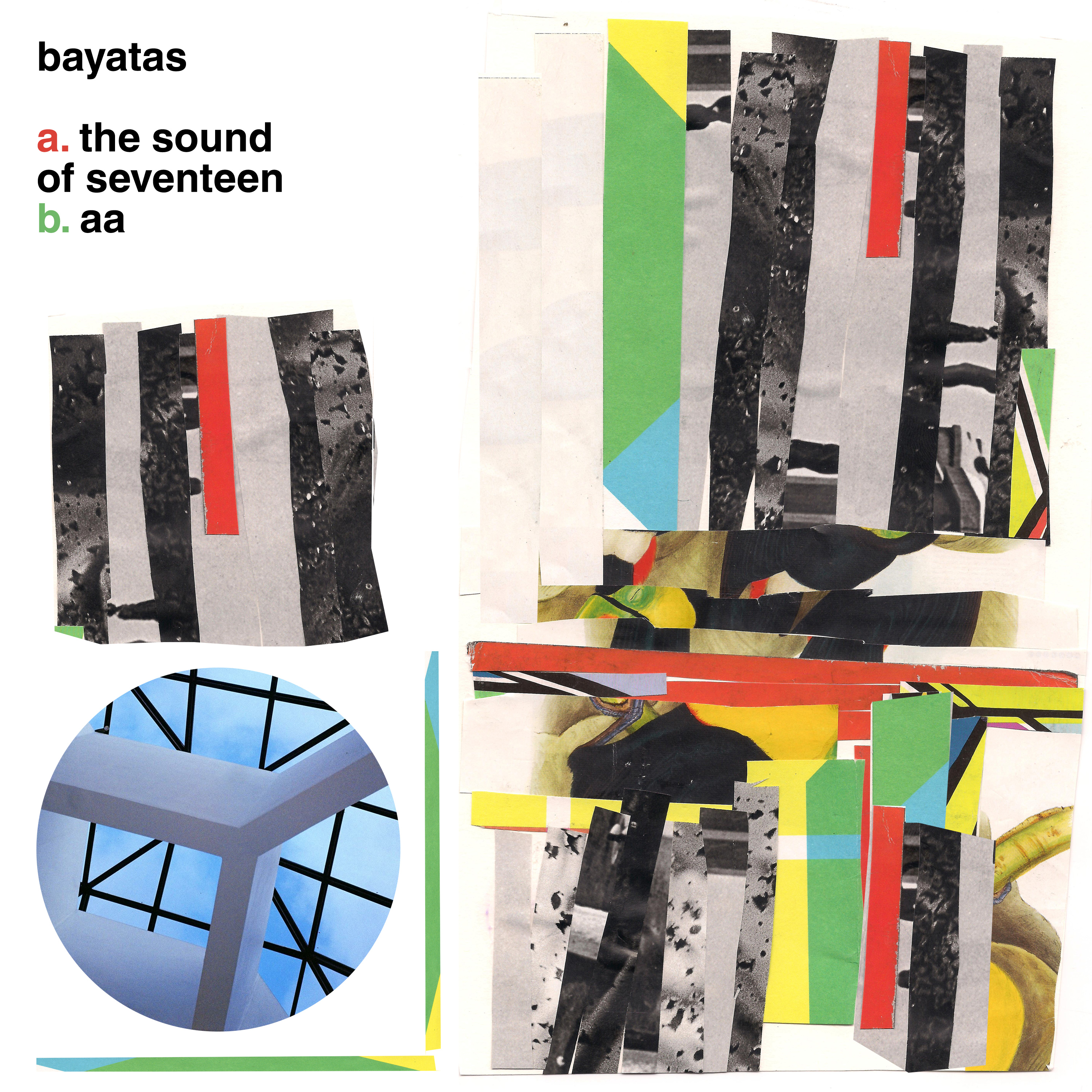 I'm super psyched that Bayatas has started releasing more again.  Although his recordings as the ultra lo-fi and yelpy Tree Hopping are past him, Bayatas is a more fully formed and polished project with some very strong singles already under his belt.  The biggest improvement from Tree Hopping to Bayatas is easily the singing.  While I had no problem with his unhinged and unrestrained sing-yelling before, it's hard to deny the much more easy on the ears approach he is now putting over his always lushly tropical guitar work.  'aa' demonstrates all the improvements and more with some additional atmospherics thrown into the mix.
-PK
Tags: Bayatas, stream, Tree Hopping, tropicalia
Tropical Tobacco is a band based out of Lisbon, Portugal that caught my ears with their unique blend of synth-pop and tropical music.  What is easy to tell about the band from the few singles they've released so far is that they make aggressively gorgeous music.  While the dream-pop tag has been abused by some bands to hide songwriting behind warm sheets of haze and fuzz, Tropical Tobacco aren't making forgettable, sleep inducing music.  Guitar tones fall in and out, percussion is fast and dominant and the vocals are clear and in the front.  What is most exciting about the band is how obvious it is that this is only the beginning.  If they keep producing more tropical synth-rock it's bound to keep getting better.  For now download their Aboriginal EP at their bandcamp and hear more at their soundcloud.
-PK
Tags: Enjoy it While it's Fresh, Portugal, Tropical Tobacco, tropicalia
Tree Hopping has gone and moved to Miami and changed his name to Bayatas with a fresh and refined sound.  Gabriel Berrios is still making loud and fast tropicalia infused-punk, however, these new tracks show the kind of growth that we hoped to hear from the artist. While before the lo-fi recording brought just as much bite (specifically in the chirping vocals) as it did warmth, the still very lo-fi recording sounds much more cared for.  One these two tracks, Bayatas showcases that his trimmed and refined his unique sound into something just as exciting while managing to be more listenable than before.  The tracks can be downloaded for free at his bandcamp and streamed below…
-PK
Tags: Bayatas, Lo-Fi, mp3, Tree Hopping, tropicalia