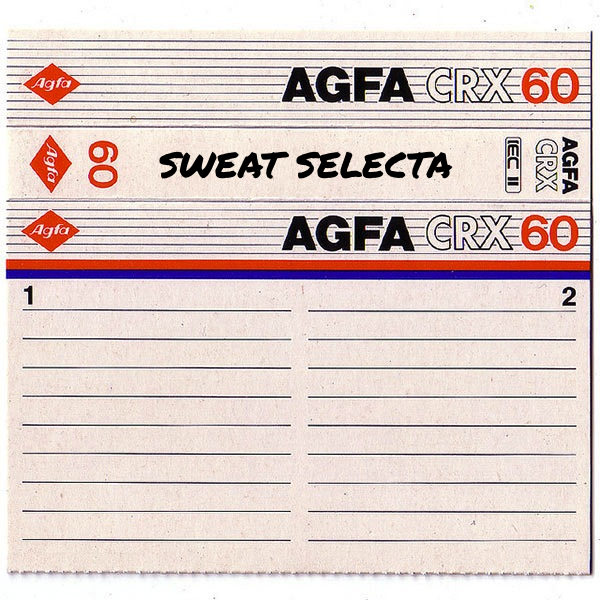 At it's core, future trap is a genre filled with influences and styles that go beyond the southern hip-hop routes.  That's why it is no surprise that this mix from future trap master and M|O|D member Rewrote is a huge collage of genres, sounds and ideas that give a blue print to the kind of ingredients that make up the buzzing genre.   His Sweat Selecta 2K12 Mix is a party ready mix of upbeat vibes and good moods that span the sensual R&B of D'Angelo to the UK bass of Disclosure (with the later half getting heavily electronic) that all together clocks in around 50 minutes.  This is the kind of mix best experienced on some big speakers, with friends in a super hip/exclusive warehouse rave or a car on the highway.  Listen to the mix below and hit the jump for the tracklist and our quick interview with Rewrote.
Sweat Selecta 2K12:
SIDE A:
1. Ruddyp – Addicted (REWROTE Screw)
2. LiL TExAS – Burn Em
3. Gold Panda – You (The Second)
4. Lunice – Bricks
5. Beck – Wish Coin (Go It Alone) [Diplo Remix] 6. LiL TExAS – INTERNET GIRL 1
7. Outkast – Prototype
8. Gold Panda – Casio Daisy
9. Kendrick Lamar – Rigormortus
10. Onra – High Hopes
Running Time: 23:07
SIDE B:
1. D'Angelo – Untitled (How Does It Feel) [L-Vis 1990's Own Way Edit] 2. Siriusmo – Feromonikon
3. Lao – Papolin
4. The Count & Sinden – Mega (Dub)
5. Ryan Marks – Late Night (Original Mix)
6. Disclosure – Tenderly
7. Moby – I Love To Move In Here (Popof Remix)
8. Style Of Eye – Girls (Original Mix)
9. Paul Devro – Shake A Tambourine
10. Lone – Pineapple Crush VIP
11. Wiley – Electric Boogaloo (Hudson Mohawke Remix)
12. M. Constant – Us Tempenauts
Running Time: 25:43
Total Running Time: 48:50-51
How did you start making music?
Rewrote: I started making music a number of years ago as a result of having played piano for the majority of my early childhood. I eventually learned how to manipulate audio using my old PC, and eventually learned how to mix records and CDs.
What should we look out for from Rewrote in the future?
Rewrote: What the future holds for me…shoot, that's up to a lot of factors, of which I am a small one; I'm still pretty young, and the past few months have been surreal. I can't talk about years.
What were some of your ideas and vibes for this mix?
Rewrote: The mix was really inspired by my time spent driving around downtown Miami. I'm not from there, and people drive all crazy, so I was always listening to the radio mix DJs and frankly how fucking scary the highways were.  Miami is almost always popping at night, and the radio would go all over the place, fast and slow shit, which made driving that much more interesting.
-The Up-Turn