Daily Archives: 04/05/2012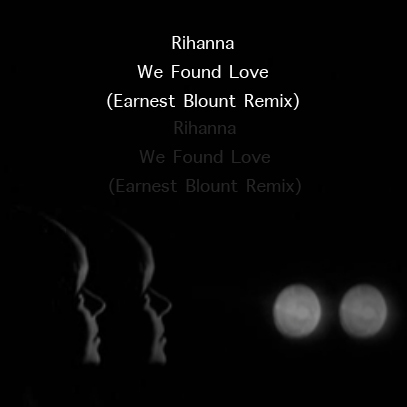 Rihanna is an artist I never imagined I'd be blogging about but leave it to mysterious producer Earnest Blount (who also gave the same treatment to a Drake track) to take a song like this and make it undeniably amazing.  Earnest Blount extracts all the club-ready synths from the original and replaces it with a great sensual atmosphere that is more fitting for Rihanna's manipulated vocals.  The track reaches an audio break down around the 2-minute mark that left me stunned the first time I listened to it and still gives me chills to listen through.  Despite the remix being simply gorgeous, Earnest Blount describes it as a simple "little nugget before the EP comes out".  Whenever this EP drops I'll definitely be listening.
-PK
Tags: Earnest Blount, mp3, Remix, Rihanna
Just like the recent video from fellow british, lo-fi rockers Best Friends, the newest video from Slowcoaches shows home recorded footage of the band jamming out and having a good time.  '54' already sounds like it could be the soundtrack to skateboarding, hanging out with friend on a set of stairs or eating pizza and the video appropriately captures the group doing just those things.  The track is off Slowcoaches recent We're So Heavy EP which everyone should check out from Tye Die Tapes.
-PK
Tags: Lo-Fi, Slowcoaches, Video
The first album review in our Spring series of album reviews come from Milwaukee's Sat. Nite Duets.  This is the groups first full-length album after a string of great EPs that established the band as one of the best indie-rock groups to keep an eye on.  The album finds the group making some great, lighthearted tunes that only a group like Sat. Nite Duets could pull off.  Read the full album review after the jump and as always Peace be to You.
Tags: Album Review, Indie Rock, Sat. Nite Duets